-Andrea Tang, EdS, LMHC, NCC

Premarital Coaching:
For Couples Considering Taking their Commitment to the Next Level
Congratulations! You and your partner are enjoying a committed relationship, weighing the possibilities for having a long-term future together.
As a couple, you may be feeling the excitement of planning your next stage of commitment. It could be the time for becoming more serious, or you are planning for an engagement, planning to move in together, creating a domestic partnership or even marriage.
You may be really enjoying your time together yet are experiencing some growing pains.
You may be feeling some sadness leaving the single life although you love your partner.
You may be noticing some added pressure from friends or family, more than you expected, which is increasing friction or tension in your relationship.
You love each other but you may be experiencing "cold feet".
Call me for a complimentary 15-minute consultation.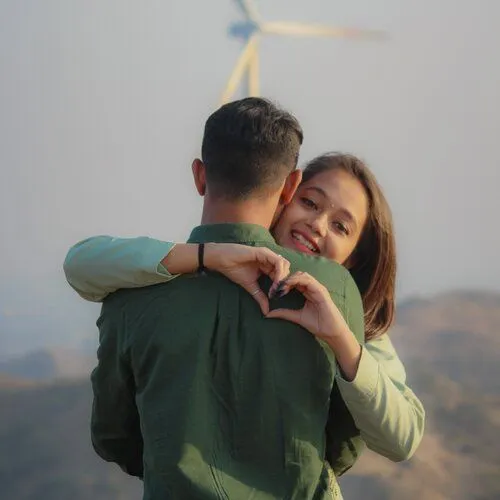 Are you ready to strengthen your relationship?
If you find:
you feel ready for the next stage of commitment and you are looking to create a really solid foundation,
you want this relationship to have a fresh start – without bringing in past mistakes made with previous partners,
you are experiencing general growing pains as you move from one stage to another,
extended family appears to struggle with accepting how close you/partner feel to one another and disagreements over family have happened more often, and you feel less connected,
you feel stressed and overwhelmed while planning your engagement or wedding.
Communicating more effectively can be the best game changer.
Premarital coaching is a wonderful way to learn and practice new and lasting communication tools as you move your relationship to the next level.
In just a couple of sessions, you can build a more solid foundation for your future, understand the reasons behind disagreements and communicate more fully with less worry about criticism, defensiveness, and misunderstanding.
You can enjoy working and 'playing' as part of a team with increased knowledge, more confidence, and new skills to help you feel more at ease about your relationship.
Premarital coaching can help you both gain tools you can use when challenges arise.
Call me for a complimentary 15-minute consultation.

TOP 5 Benefits of Premarital Coaching
Helps to prepare you for adjustments as they occur
Helps get the next stage of commitment off to a really strong start- wipes away mistakes of the past so you can feel confident about choosing to commit your life to this person
Helps you feel more equipped to adjust to unseen obstacles
Helps you better understand why disagreements happen and communicate more fully with less criticism, defensiveness, or misunderstanding.
Helps you take the time you need to uncover your partner's thoughts/expectations of domestic partnership or marriage
Call me for a complimentary 15-minute consultation.

FAQ:
Q: Isn't this just for people having BIG problems or couples in BAD relationships?
A: Not really. Everyone comes into a new relationship bringing with them a unique set of values, issues, mistakes, worries and pain from an earlier part of their life. It can be so powerful to learn/practice how to recognize past issues and communicate your feelings to your partner in a way that brings you closer, makes you feel more connected, stronger- like a team. This is how you keep away from being part of the category "people in BAD relationships!"
Q: Why is premarital coaching a good idea before getting married?
A: You can learn and practice being the best version of yourselves as individuals and as part of a couple before making a lifelong commitment. Premarital coaching can save you lots of heartache, pain, and years of suffering; allow you to adapt better to adjustments during your life together while staying connected- like a team.
Q: Do all therapists provide premarital coaching?
A: Not all therapists have the specific training necessary to work with couples. Before selecting someone to work with, research therapists and their experiences. My work is heavily influenced by Dr. Ellyn Bader, Dr. Peter Pearson, and The Developmental Model. You can learn more about that approach here.
Q: What if my partner is unsure about premarital coaching?
A: Before any couple is offered sessions for premarital coaching, we will meet for a 15-minute complimentary consultation. At that time, it would be great to hear why your partner may feel unsure. That way, we can better decide if doing premarital work right now is best and if what I offer is the best fit for you.
Q: Can premarital coaching be done virtually?
A: Yes, but meeting in person would be my first choice. Meeting in person allows for much better control over technology (yours and mine). Meeting in person allows you to get away from your usual environment. Meeting in person lets you and your partner immerse yourselves into your session(s) without the usual distractions. Meeting in person makes you both the primary focus, without pets, children, grandchildren, knocks at the front door or other home-related disturbances.
Q: How can we get started?
A: Complete the request form and you will be contacted to set up a consultation!